Short on Time? Here's the Best Golf Clubs for the Money
I don't think you'll be able to beat the Callaway Edge set when it comes to great value. When you look at what you get for the money, it is the best golf club set out there. You'll find a golf bag with a full iron set, a putter, a driver 3 wood, and a hybrid. You even get headcovers for the woods and putter! The stand bag in itself is high quality, and the putter is an Odyssey white hot!
The Best Golf Clubs for the Money | Overview
Is there anything better than having a few dollars in your pocket and going out to get a new golf club or two?
Well, yeah…
Buying a whole set!
If you are having doubts… Don't. A new set truly is an investment. If you've been hacking your way around the course with a model that even Jack Nicklaus would consider 'old', and you've got to the point where you know one end of the golf club from the other, then you've definitely earned the right to upgrade.
By getting a new set, you benefit in several ways: –
You'll Play More
Have you ever bought a new car? I bet in the early stages, you drove it way more than you normally would.
The same principle applies to your club set. When you've got something new, you want to use it more often.
You'll Get Game Improvement.
If you've been chopping balls in half with an iron set that St. Andrew could have literally owned, you are going to be amazed by what new golf clubs offer.
Hell, I was playing with only a 5-year-old set until recently, and I felt bad that I'd been holding my own progress back when I tried a new set and saw what I'd been missing out on.
You'll Lower Your Score.
With increased forgiveness and a greater willingness to get out onto the course, you'll find that your score will begin to creep down…
Scratch that. It won't creep at all. It'll plummet.
You'll Enjoy Your Golf Game.
You'll find that when you reap the benefits of better clubs, you'll start to enjoy your game more. You'll be able to start opening doors that were previously closed to you. Instead of just trying to hit it 'onto the green', you'll start thinking about 'where' on the green you would like to drop the ball.
You'll stop trying to avoid that fade and start deciding on what shot shape will be the best for the hole.
I'll never forget learning what backspin looked like when I'd done it myself!
There are two roads you can go down when choosing a complete golf club set…
A complete set straight out of the box
This is a great option if you are new to the game and just want to get out playing.
High handicappers sometimes don't have the knowledge to see what works and what doesn't. By buying a complete set, you can get a range of clubs that are all pretty decent in quality and are selected to work well together.
Oh, and before I forget, it can often work out cheaper too.
If you want a quick rundown of reasons both for and against, Check this out: –
Why Buy a Complete Golf Set?
Assembling Your Own Complete Golf Set
It doesn't matter how long you've played golf for. Sometimes you want to mix and match your golf club set.
You might like a particular brand of driver, a different set of irons, and want the odd easy-to-hit fairway wood thrown in for good measure.
Putters that come with a complete set can sometimes be a bit… Meh.
The solution is to get the best out of every club by assembling your own set. Here are some reasons why you might want to and reasons why to think again.
Today I am going to cover both options. I've tried a fair few clubs out, assessed what would work well, and most importantly, what offers the best value.
How Much Does A Decent Set of Golf Clubs Cost?
This all depends on what 'level' you want to target. A premium set of clubs can cost anywhere north of $1000. Budget sets sell for as little as $300.
But I want to warn you about something.
Ever heard the phrase "buy cheap, buy twice"? Going too cheap may save you a few dollars in the short term. But you'll find that as you progress, you will be looking to upgrade.
My theory is that it is better to spend a few extra bucks early on, and then you are equipped with a set that will last a good while without you feeling like you are held back by a substandard set.
Are Used Golf Clubs Worth Buying?
Let me think about this a second…
Er, hell yeah!
Used golf clubs are no different than those bought new (except for the odd cosmetic blemish). Often, they can be pretty much as new! But with a reduced price tag.
If you spot a golf club that you like, but you feel like it might be just a little beyond your budget, make sure to have a good look around for used golf clubs. You can get some really sweet deals… Especially if you opt for the previous season's models (which can be just as good).
Alrighty, let's take a look at the best golf clubs for the money…
The Best Golf Clubs For The Money | Reviewed
Here's the complete review of the best golf clubs for the money.
Separate Golf Clubs Drivers
For a set of Callaway irons and a driver and a bag… AND an awesome odyssey putter. I think you are getting quite a lot of bang for your buck! Hey, hang on! I didn't mention that you also get a set of hybrid fairway woods too!
Amazing value.
The irons are really forgiving and do handle and play as you'd expect from a set of Callaway clubs. They are a chrome finish with a cavity back. They run from 6-9 iron. There isn't much fancy tech within, but the feel is pretty good considering the price.
The woods are superb too. The driver performs well. You might not get that last few yards of distance when compared with, say, the Callaway Mavrik… But it comes pretty close. It does remind me of the Callaway Epic in both looks and performance.
Now, when things are left out, I'm normally the first to complain.
Except…
I like that there are no long irons in this set. Callaway has done us all a favor and included a 5 hybrid to plug the 'gap'. Hybrids are much easier to hit and much more forgiving.
Winner winner, birdie for dinner.
And the icing on the cake? The included putter is pretty premium. It's an Odyssey white-hot, and it even comes with a superstroke grip. Go and check out an Odyssey white hot putter, and tell me this isn't amazing value?
Wilson Men's Complete Golf Set
Maybe you aren't a fan of Callaway, or maybe you just want a full set that offers great value and is really easy to hit.
I've got you.
The irons are super forgiving. If you take a look, you'll notice the frame face has a substantial weight at the rear. This is designed to offer a low CG, giving more spin and a higher ball flight.
One thing I love about this set is that it comes with a pair of wedges. The SW and PW are both blade style, which means that you won't need to invest further in wedges. They perform well, and I could get a ball to check and stop without too much difficulty.
The included driver is 10.5° which is a good loft for a high handicapper as it offers distance and forgiveness. It's also a 460cc head, perfect for building confidence over the ball.
One thing I wasn't so mad about was the putter. A common problem with low-cost full sets is that they make cuts to make it more affordable.
Normally the putter is the first casualty.
This was the case here. It will work. But as your 'flat stick' goes, there are better golf clubs for the money.
Let's not end with a bad shot. One great thing about this set is that you have a range of options when choosing your included stand bag color!
Separate Golf Clubs Drivers
Let me get it out there now. I love this driver!
It easily competes with anything put out by Ping or TaylorMade.
Here's what's so great…
It has been designed to give maximum off-the-face speed and distance… By a computer. Basically, it has been tweaked and optimized to give the highest possible performance.
Look under the hood, and you'll find plenty of interesting goodies. Callaway's patented 'Jailbreak' technology keeps the head rigid during the strike. Paired with an SS20 flash face, you are going to get plenty of distance.
The head has been engineered to be 6 grams lighter than standard. This is perfect for allowing high handicap golfers to increase their swing speed.
Along with forgiveness comes customization; the driver includes two interchangeable weights to promote or remove shot bias. Twinned with this is a hosel adjustment to change the club's lie angle.
The huge head will give any player a huge confidence boost when it's stood over the ball.
It's also available in a range of lofts!
Do you want a set of clubs that are truly customized? It doesn't get much more exclusive than this.
The Hogan GS53 isn't going to be for everyone. But if you are looking for a driver with a marginally lower price point that performs like the big players, you are in the right place.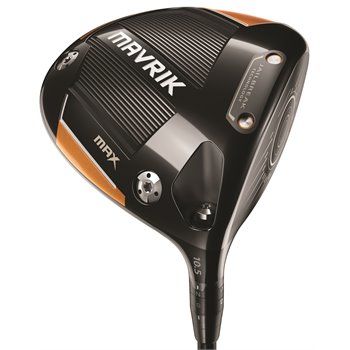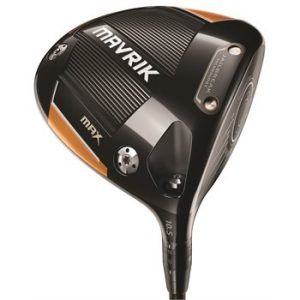 It looks sleek and classy. The head is a little smaller than you may be used to. That's because it's a real players club. But that's not to say that it doesn't offer a fair helping of forgiveness.
The clubhead is made up of a two-piece construction with a forged face. This is variable in thickness and is designed to give you distance even with off-center hits.
The face-biased weighting will give the player a higher launch angle and penetrating ball flight.
Things that might not appeal to the new player are the slightly closed-faced angle. This is designed to promote a draw in your drives, which you will ultimately aim for in the long term.
One other thing I wasn't thrilled with was the adjustability. You can alter the lie angle, but the weight is fixed. When presented with other options, you can see why it doesn't feature heavily in most players' golf bags.
Callaway Golf Men's Rogue X Irons Set
The oversized faces look great at the address, with a thick top line to inspire you with confidence. They also include a large sweet spot.
Game improvement irons can sometimes feel a little 'dead'. These feature a urethane insert designed to reduce vibration and allow you to get excellent feel. The variable thickness face offers a fair helping of forgiveness with mishit shots too.
The clubs are perimeter weighted to offer a high MOI and a low center of gravity. As a result, making the ball fly high and far is relatively easy.
You'll see an interesting feature on the back of each iron. The speed bar bridge structure allows Taylormade to make a really thin face that doesn't flex when you hit the ball. As a result, you'll get extraordinary speeds from the clubface.
The sole biased weighting also gives a really low center of gravity that ensures a nice high trajectory on the ball.
I love how these irons look. The mix of polished chrome and a matte finish gives them a sporty look.
These irons offer all of the forgiveness of a cavity back, but they play a little more like a tour iron. It is possible to shape your shots, and they would cover most players up to a single-digit handicap.
As with most game improvement irons, they feature a thick top line that looks great behind the golf ball.
Oh, you'll also get a pitching wedge, and a sand wedge included. So if you are constructing a set from the ground up, that could represent a significant saving!
TaylorMade Milled Grind Satin Chrome Wedge
This wedge is classic in looks and would make the perfect pairing for the M6 irons I talked about above.
At 56°, it is slightly higher in the loft than a sand wedge and would provide the best solution for shots inside 100 yards.
The satin finish isn't just cosmetic. Wedges will be cutting through the turf, so you want something that will make the job easy. TaylorMade has ensured this by creating a heavily angled leading edge.
The clubhead is made from carbon steel. This offers a soft buttery feel and is perfect for those shots where you need to be super precise.
One area that impressed me (aside from the price) is the high spin generated by these wedges. The precision-cut groove pattern grips the ball and ensures maximum backspin.
Ping Glide SS Wedge Golf Clubs
I've got a real soft spot for Ping.
Here's why.
They are the masters in producing forgiving clubs. They've extended this courtesy all the way into their wedges!
This wedge has a few interesting features that you certainly won't find in stock club sets. It has a longer grip. This will allow you to grip further down the club for those delicate shots.
When choosing your club set, ideally, what you need is variety. This wedge is available in a large range of lofts and grinds.
The entire club head is made from 431 steel. This is then chrome plated. What this offers is an unsurpassed feel. I like the visuals on the wedge. The club seems to be slightly more rounded towards the toe. It makes the ball look absolutely unmissable.
Putters | the Most Important Golf Club In Your Bag
TaylorMade Spider X Copper
If you've read my TaylorMade Spider EX review, you'll already know how highly I rate these putters.
Here's a bit of advice.
Out of all of your golf clubs, spend the money on a decent putter. In 99.9% of cases, it is the only club that you hole out with. When you look at the price, it might seem slightly steep… Yet how much are you willing to spend on a driver, and how many times have you holed out with a driver?
Do you get my point?
There's plenty of features in this putter that make it worth it.
First, you've got one of the best putters when it comes to alignment. It features a patented rail system that allows you to frame your golf ball, the line of the putt, and the putter perfectly. The putter also features a unique 'three-dot system' for added accuracy.
Second, you get excellent feel with this putter. All spider putters feature a pure roll insert. This prevents the ball from skipping and skidding, adding to your consistency.
Finally, you'll be setting yourself up with a putter that can be used up to a professional level. Not bad for less than $200?
Odyssey Stroke Lab Double Wide OS Putter
This putter is lightweight with some clever technology. The body is made from graphite. This graphite is tipped on the face with steel. This creates a face weighted putter that is a lot lighter than standard.
Because the weight is so low, Odyssey has been able to position the weight as they choose to offer optimum performance.
Although it might not be obvious, this putter does feature Odyssey's white-hot face insert. This is great for ensuring the most consistent true roll and feel.
The Best Golf Clubs for the Money? | Buying Guide and FAQ
Upgrading is fun, but when spending the sort of money it takes to get a full club set, you can sometimes be a little apprehensive…
I want to help.
Here are some things to consider when buying a new set of golf clubs
Be honest about your ability
Why do I say this?
Many years ago, I managed to break 80 and decided I no longer need game improvement clubs… So I bought a set of tour blades… Two weeks later, I sold them again (at a loss).
Quite simply, the irons were too advanced for me. The only upside was that I'd upgraded my fairway woods and driver, and they were still pretty sweet.
By being honest about your own ability, you can take a realistic look at which golf club set will work for you.
If you think some elements aren't going to work in an 'all in one' box solution, it might be time to pick and choose your clubs as individual parts.
Change your club set a little at a time.
New putter, a new iron set, new fairway woods, and a new driver…
Let me ask you a question…
Which part of this new set are you now familiar with?
That's right, none of it. That's a big change right there. If you are just starting out, then a full set is your only option, but if you have played for a while, it might be worth upgrading your existing set a piece at a time. Here are some of the benefits: –
It gives you time to settle in. A small change is easier to cope with
It will stop your score from being heavily affected if you've made a poor choice
It works out a hell of a lot cheaper!
Decide on what's the most important factor.
When choosing a set, decide before you buy on what you are trying to achieve. Are you looking for more distance, better forgiveness, better feel?
Once you have decided, choose a set that has this feature as its key selling point. Buying a set of blades when you are looking for forgiveness isn't going to work.
Don't let one good feature override 'the bad'.
So you read the reviews and a club set offers lots of distance?
Great…
Except you don't like the look of the putter or the driver…
Is that set still 'worth it?
Probably not.
Don't be wooed into buying a club set unless you are happy with every single element. After all, you are going to be using it for a while.
Consider longevity.
What do I mean?
How 'future proof' is your new set going to be? If it's last season's model, no problem, you've probably just found a great deal.
If you've gone cheap, it isn't going to be long before you are back in the same boat, looking for another set. A slightly larger initial outlay that gets you the exact set you want is far better than going cheap and getting something mediocre.
Price
Don't look at price as a fixed dollar amount only…
Look at it in terms of price per use…
If you play four times a week, you are getting really great value, even if your clubs were slightly more expensive.
It is better to play well and often with a great set than to occasionally play with a cheaper set.
When it comes to choosing the best golf clubs for the money, here are some things I get asked often…
️ Frequently Asked Questions ️
What are the Best Budget Golf Clubs?
For the money, I think the Callaway Edge set is a really sweet deal. The driver, fairway woods are above average… When you throw in the amazing odyssey putter, I think it offers superb value.
What are the Best Golf Clubs for an Average Player?
For an average player, I'd strongly recommend the TaylorMade M6 irons, pair these up with a decent driver and a great putter, and you'll have a set that will keep you playing for years.
Are Expensive Golf Clubs Worth it?
The real answer? It depends. Provided you aren't mortgaging your home to pay for them, and you will get plenty of use out of them, expensive clubs can be worth it.
My advice to you is to find a set that you like, and if the option exists, try and pick up a used set. You'll get all of that technology at a reduced cost!
The best golf club set to buy is the one that keeps you playing and is enjoyable to use. AS to what that is, only you can decide. An all-in-one solution is great but limits you on the specifics. It might be better to choose separate elements of what you consider the best golf clubs.
For the money, you can't go wrong with the Callaway Edge set. They offer forgiveness and everything you need to get out on the course. What do you think? Let me know in the comments below.