Quick Reviews
TaylorMade M4 Combo Set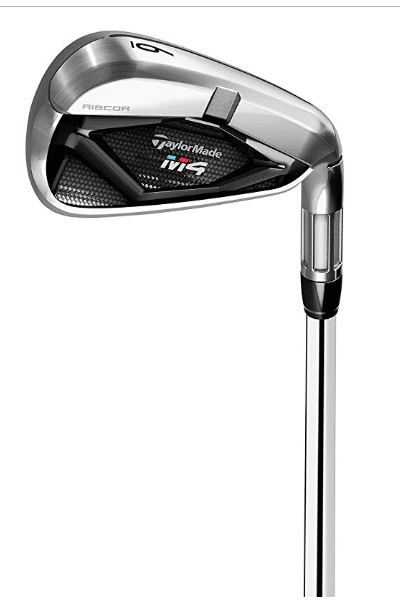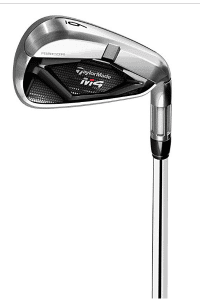 Quality

TaylorMade M4 Combo set includes clubs that are very well crafted and designed to last.
Value for the Money

Even though it's not cheap, this set is not ludicrously expensive, either. I think the quality and amazing design is worth every penny.
Clubs

Clubs in this set are very well designed and with proper training using a golf simulator, you can ensure that your game will see a big improvement!.
Comparison
Cleveland Launcher HB Set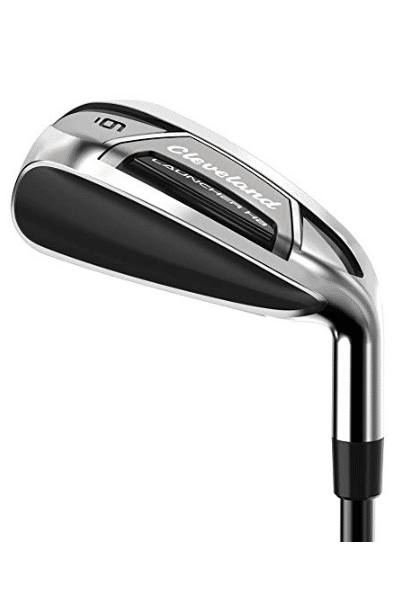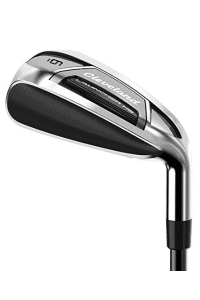 Quality

Irons in this set are one of the most sturdy and well-built on the market right now.
Value for the Money

Cleveland has struck gold with Launcher HB set by making incredible set and selling it at reasonable price.
Clubs

Clubs included in this set seem almost perfect. They have game improvement design and are designed to be used precisely by seniors.
AeroBurner HL Irons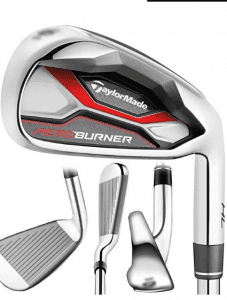 Quality

Clubs in this set are very well-crafted.
Value for the Money

At the current price, value this set offers is unbeatable by any other set of irons for seniors.
Golf Clubs

Clubs in this set are designed to be forgiving and improve golfer's game.
Considering the fact that young people's interest in golf has decreased, golf brands and manufacturers know that seniors represent significant part of their customer base, and that trend is only going to increase. With that in mind, brands are adapting and are starting to make increasingly more and better individual clubs and club sets intended for senior players. That's why, now is the best time to be senior golfer, but this opportunity comes with its own drawbacks as well. Compared to thirty or forty years ago, senior golfers now have much, much more options and choosing the best one can be daunting for some people. My dad had the same problem when he was trying to buy best seniors' iron for himself and even though eventually we found perfect iron set for him, it took way more time than it should have. The reason for that, mainly, is lack of relevant, up to date tutorials on this topic. Hence, my reason for writing this buying guide.
Why do seniors need good irons? How much can it do to improve their game
Once people reach certain age, their body becomes less capable than it used to be. That's why regular golf clubs just don't work anymore. Perfect golf clubs, and specifically irons for seniors, should be light, so they don't put as much pressure on your arms and the design should be tweaked to fit senior golfer's special needs, as well. Iron sets usually come with variety of flex options including senior flex. I highly recommend that when you're shopping for best iron set as a senior, to only consider iron sets with that option.
Are seniors' hybrids any good?
Lots of seniors use set of hybrids instead of irons, and they seem to be happy. Even though the line of distinction between irons and hybrids is kind of blurry, in this article, i want to strictly focus on irons and won't be mentioning or reviewing excellent hybrid sets like this one by Majek.
How much should you expect to pay for very good seniors' irons?
Normally, set of irons would cost around few hundred dollars, but in this tutorial, i'll be talking about exclusively high quality sets, so expect the price to be more than average. Although i'll review one or two affordable and high quality club sets as well, to accommodate those with limited budget. Don't worry if all of these are beyond your budget though. There are lots of used golf clubs for sale, and if you search well, you can find barely used clubs or club sets for half the list price.
Which brand of irons are the best for seniors
TaylorMade has been making excellent irons consistently for the past few years. Their M series have been hugely popular with golfers of all ages. Yet, despite the huge demand, prices haven't gotten out of hand, so if i had to pick one brand that excels at making quality irons, it would be TaylorMade.
Cleveland, despite being famous mostly for their quality wedges, continues to impress public with their iron offerings as well.
Mizuno – needless to say, japanese brand is arguably the best in this field. Their irons, especially the JPX series, are hugely popular among both pros and amateurs. That quality comes with a steep price though.
Best irons for seniors in 2020
Cleveland Golf Men's Launcher HB Iron Set
It's been years since Cleveland released new irons and drivers, but release of this set has made comeback especially worth it. It's simple but efficient design makes it perfect choice for amateur golfers, but i think those at more advanced levels will have great time playing with these as well. It's designed to improve your game through increasing forgiveness and helping you make straighter shots. Clubs in this set are designed to be very stylish and it's also notable that longer irons look and work a lot like hybrids. So if you've been struggling to make a choice between buying hybrids or irons as a senior, this set would be a great compromise. Being recently released, i honestly think these are the best irons for seniors in 2020.
TaylorMade Golf- Aeroburner HL Irons (8 Iron Set) Graphite
I think TaylorMade has really knocked it out of the park with this one. Having played with these for a few hours, i can testify that Aeroburner irons are much easier to hit for all golfers, regardless of their expertise. It's the design that makes it one of the most appealing options to seniors, though. Clubs are really light, much lighter than average irons out there. These will be especially handful for seniors looking to improve their game, as it's low center gravity is just perfect for increasing the distance and accuracy of your shots.
TaylorMade M4 Iron Set
This set is most recent product in TaylorMade M series. M2 clubs have enjoyed huge popularity among players, but i think M4 irons are even better. Clubs' designs were improved to guarantee more consistency and distance with all your golf shots. Advanced technology and improvements in design will make sure that your energy is transferred to the golf ball more efficiently, resulting in longer and straighter shots. Design improvements weren't limited to it's effectiveness in shooting the ball, one can also tell that these irons feel significantly better when you're holding them. There are lots of options to choose from when you're buying this set, including the one with senior flex. Overall, somewhat expensive, but excellent iron set for seniors.
TaylorMade M4 Combo (Hybrid/Iron) Set
This one's pretty similar to Iron set reviewed above, with one somewhat obvious difference. TaylorMade also used advanced weighting techniques when designing and building this, so that significantly improves the level of forgiveness. Shafts on these are also outstanding, they come with Fujikura shafts which are famous for increasing golf ball speed to the maximum. Granted, it's not full set of irons, but i think the ones included in this set are the only irons that truly make a difference anyway.